Following the Holy Mass this Sunday, Father will lead us in the Chaplet of Divine Mercy.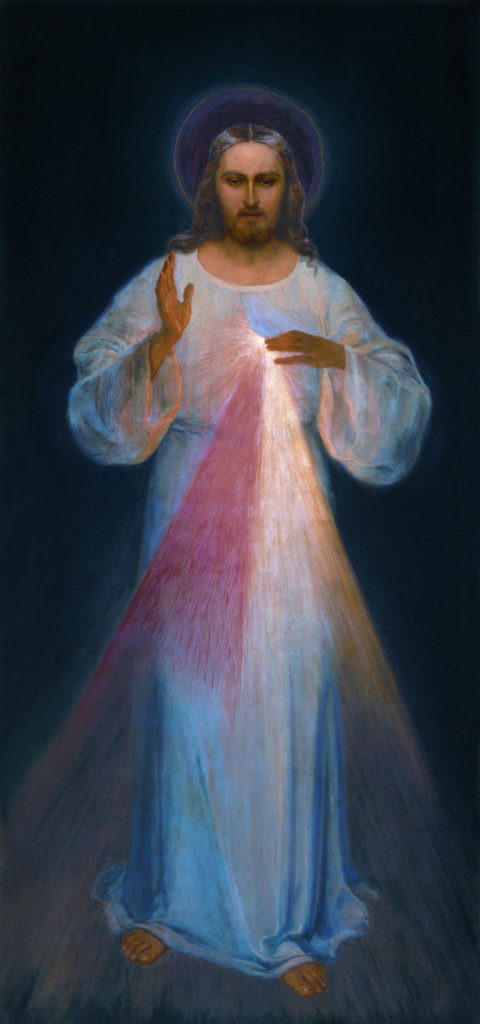 On this Sunday, Holy Mother Church grants a Plenary Indulgence
to those who:
Recite the Creed and the Our Father, and a devout invocation to the Divine Mercy in the presence of the most Blessed Sacrament

or for those who cannot get to church, to those who recite the Creed and the Our Father before an image of the merciful Lord Jesus Christ at home (It would seem that a crucifix, image of the Sacred Heart or the Divine Mercy image would satisfy this condition.)
To gain the Plenary Indulgence, one must receive Sacramental Communion "within a few days before or after" the pious exercise. My interpretation of this, given our unusual circumstances, is that the first opportunity you have to receive the Holy Eucharist would fulfill this condition.
One must also:
Receive the Sacrament of Penance (Confession) within about 20 days of the pious work.

Pray for the intentions of the Supreme Pontiff (Pope) on the day of the exercise.

Not have an attachment even to venial sin, otherwise the Indulgence is a partial one.
The Mass and Chaplet will be live streamed on Facebook, on our website, olgcc.org, and on YouTube.